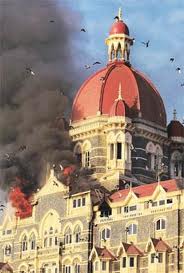 San Francisco. ( Gita Sinha).4/24/13  : Indian Overseas Congress, in its annual meeting held in San Francisco, California, USA, paid homage to the Terror victims of Boston Marathon and incorporated think tank, advise, a memorandum is  being forwarded to President Barack Obama and Prime Minister Dr. Manmohan Singh, to initiate safety measures to prevent such incidents, especially in the coming General Elections in India-2014.
In all countries around the World Officers of Foreign Services are held accountable for all acts and punished for erroneous acts. IOC , President Vikram Bajwa advised " All Diplomatic personal working in USA and India should be held accountable to local laws, while scrapping Diplomatic Immunity, provided by respective Governments, in Embassies and Consul General's Office, including Officers at respective locations".
Terror act coordinated in Mumbai 26/11 by David Headley was discussed at length and if he had not been issues Tourist Visa by CGI. Chicago, by corrupt means, it would have avoided the Mumbai , India Attacks. NRI's have time and again brought the issue of rampant corruption in Consul General of India's, San Francisco, New York, Chicago offices, where they are under " Diplomatic Immunity", thus preventing the local citizen to file charges. Numerous requests and Investigations done in India, have been futile, when it involves Undercover Terror activities, who obtain Visas and Passports by "paying bribes", to CGI-Staff members.
Indian Overseas Congress is an extension of All India Congress Comm., headed by Mrs. Sonia Gandhi, under the Chairmanship of Dr. Karan Singh, M.P., former Ambassador to USA. India has tried very hard to curb corruption, under CIC, but "IFS", officers posted outside India, are not being held accountable for irresponsible acts, involving Non Resident Indian's in USA and Canada, such an act will assist to prevent Terror activity in both countries.